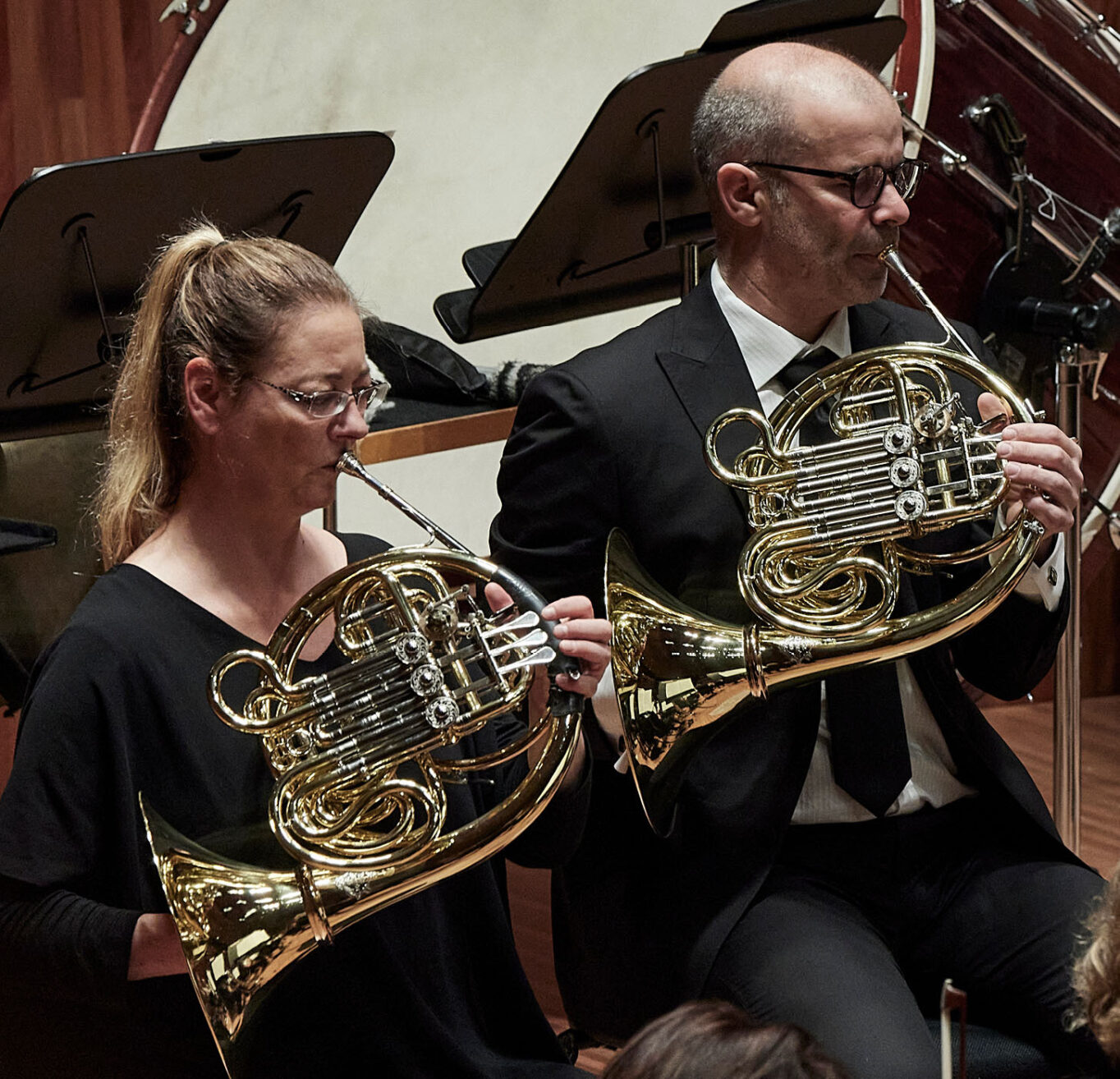 Sydney Symphony Brass Musicians
EXHILARATING & INSPIRING
There's nothing that compares to a bright blast of brass instruments – which is perhaps why Handel chose them for his Music for the Royal Fireworks.

Adult tickets from $39, concessions available
Reserve
Premium
A
B
C
D
Adult

Adult

Premium$110.00

A$95.00

B$60.00

C$50.00

D$39.00
Student

Student

Premium-

A$86.00

B$55.00

C$46.00

D-
Pensioner

Pensioner

Premium-

A$86.00

B$55.00

C$46.00

D-
Under 35

Adult

Under 35-

A-

B$45.00

C$45.00

D-
*Booking fee of $8.95 may apply.
Duration
Latecomers might be admitted during a suitable break in the performance and will be guided to first available seats. The concert will conclude at approximately 8:05pm
Pre-Concert
Join us for the pre-concert talk 45 minutes before the performance in the Function Room, by Jim Coyle.
Program Book
Behind every great piece is a great story. Have a read through the program book to get all the details.
Brass ensembles have a brilliant ability to inspire.
Uniquely bold and exhilarating, you can hear why Handel chose to feature these instruments so prominently in his Music for the Royal Fireworks – the culminating piece in this concert. It's a chance to experience a range of musical styles written or arranged for brass ensemble, in music for dance, all full of life and warmth.
The brass musicians of the Sydney Symphony have developed a close, intuitive sense of each other's playing – a musical connection that can only come from working together for years. When performing as an ensemble, this cohesion is obvious – twelve musicians sounding as one. It's a rare delight to hear such orchestral precision in a recital space, and with this wonderfully varied repertoire, all the colours of brass have the freedom to shine.
Program
BORODIN arr. MOREAU Polovtsian Dances
ANDRESEN Three Norwegian Dances
ENCINA arr. KINMONT Three Villancicos
PIAZZOLLA arr. VERHELST Maria de Buenos Aires: Suite
HANDEL arr. HOWARTH Music for the Royal Fireworks
Artists
SYDNEY SYMPHONY ORCHESTRA MUSICIANS