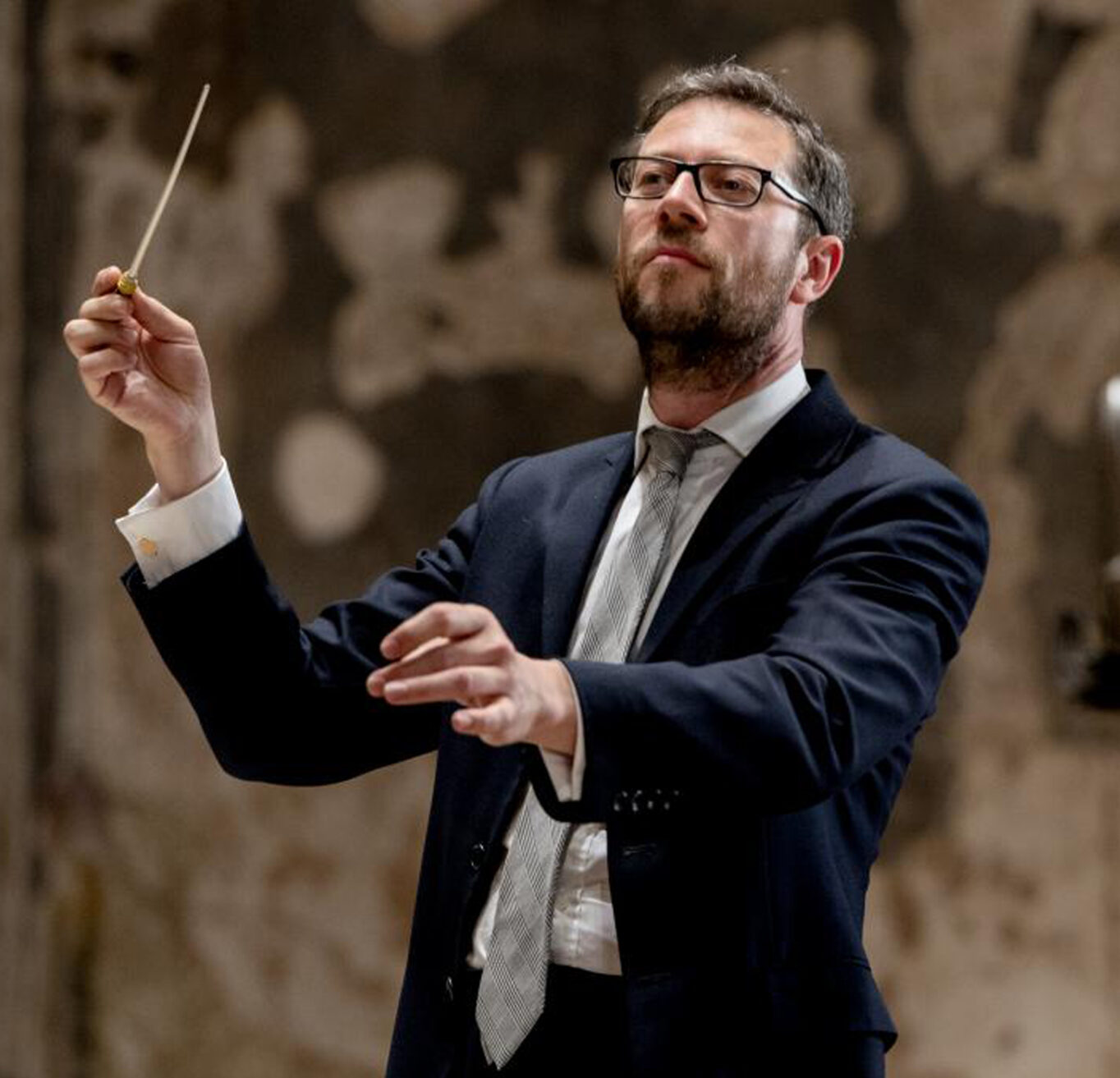 "Come and listen to the noise that it makes."
01 May, 2023
Conductor John Wilson will conduct Respighi's Roman Trilogy with the Sydney Symphony in May, and he is imploring everyone to come and experience the scale of these extraordinary works.
By Hugh Robertson
Few cities have inspired the world like Rome, and even fewer have been realised so vividly in music as in Ottorino Respighi's Roman Trilogy.
In his three great tone poems Fountains of Rome (1916), Pines of Rome (1924) and Roman Festivals (1928), Respighi conjures up unforgettable images of that ancient city: the tall trees flanking the Appian Way, the glimmer of coins at the bottom of the Trevi Fountain, the echoes of ancient gladiatorial battles reverberating around the Colosseum.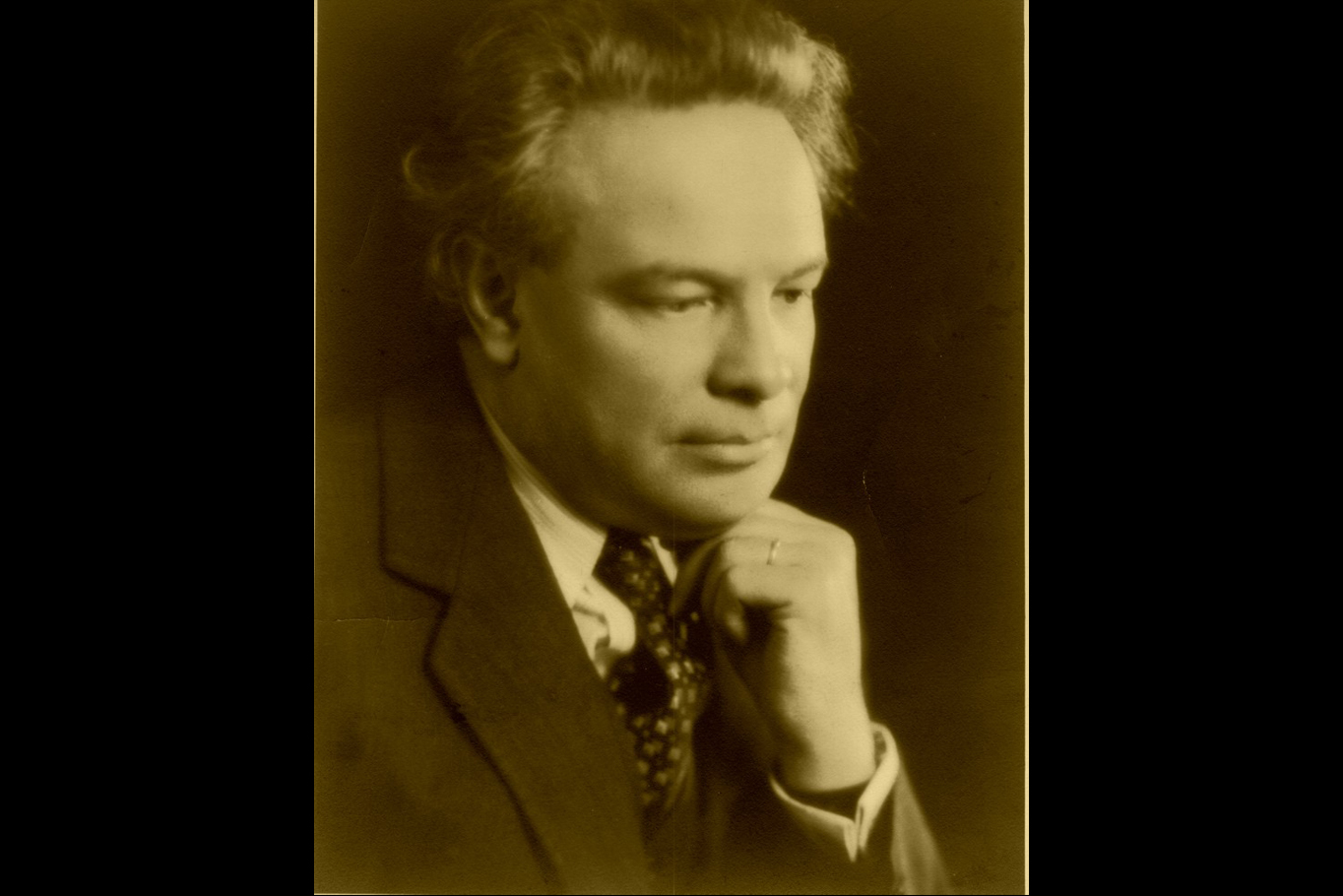 Despite initially cool receptions, these works have become staples of the repertoire, beloved by musicians and audiences alike for their rich orchestral textures, evocative world-building and thrilling, dramatic flourishes.
John Wilson is one who shares that enthusiasm. The English conductor has spent a lot of time with Respighi recently – in August 2020 he and his orchestra the Sinfonia of London released a recording of the trilogy to great acclaim: winner of several awards and nominated for several more, it was described as "massive, audacious and vividly played" (The Observer) and "a listening treat" (Limelight), "a high-voltage interpretation, virtuosically played and strong on detail and drama" (Gramophone) possessing "a truly cinematic swagger" (The Spectator). The highest praise of all came from BBC Music Magazine, which in awarding the album 2021 Orchestral Album of the Year, wrote, "there are dozens of versions of Respighi's 'Roman Trilogy' available, but I've heard non better that this. The orchestral playing is magnificent, and its joy and exuberance are a tonic."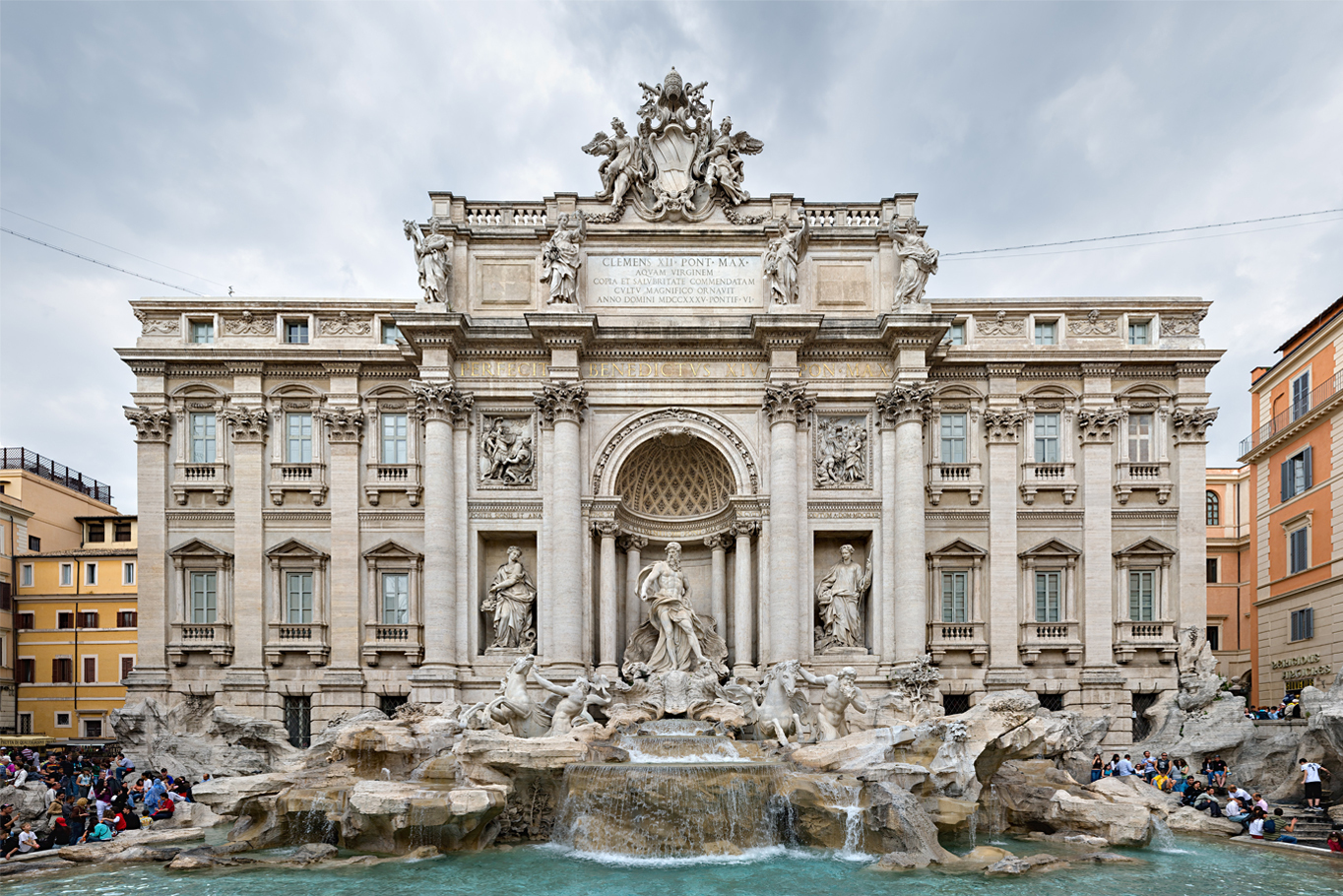 Unsurprisingly, since then Wilson has been invited to perform these works around the world, and now it is Sydney's turn. Wilson joins the Sydney Symphony for two weeks of concerts in May, with Sir Stephen Hough in Rachmaninov's First and Second Piano Concertos, paired with the Pines of Rome and Korngold's Symphony in F-sharp respectively, as well as a very special, one-off performance of the complete Roman Trilogy.
For Wilson, even after performing them so often of late, he is always thrilled to get to do them again – especially all three in the one concert.
"I've done them quite a lot over the years," says Wilson. "And it was great to put them under the microscope, because in the moment of recording them you are analysing things as you go, and you are listening intently, and you discover things. I felt I did them on the record in quite a different way to how I've ever done them in concerts.
"They sit so well together. There is so much contrast between the Festivals, The Fountains and The Pines. The Pines of Rome is the most famous, with its great final march, and The Fountains is full of some of the most beautiful, ravishing music.
"But I really, really have a lot of time for The Festivals which is the least-played of the trilogy. It's got the most elaborate orchestrations and the biggest orchestra of the three. It's definitely, technically, the hardest one to pull off, and it's the most harmonically acerbic of the three. But it gets more and more interesting every time you listen to it. And it has a sense of real mastery about it."
The three works are programmatic, meaning they are telling a specific story rather than being pure, abstract music. Respighi not only gave each movement in these works an evocative title, but he wrote descriptions of the scenes in Roman Festivals that were published with the score – you can read the annotations in the ABOUT THE MUSIC section of our printed program, available in hard copy and online.
Even without the descriptions, the music is incredibly evocative. Respighi studied briefly with Nikolai Rimsky-Korsakov, and the two composers share a talent for lush, sweeping orchestrations. In discussing that connection, Wilson highlights something that would only be apparent to musicians playing the work rather than to listeners: both composers extract maximum impact from comparatively few notes.
"Scheherazade is a masterpiece," says Wilson emphatically. "And the economy of means that Rimsky-Korsakov employs with which to deliver some of the most earth-shattering moments in that piece – you look at the score, there's nothing on the page!
"There are moments in The Pines of Rome where there is a lot less going on [on the page] than it sounds. Respighi took from Rimsky-Korsakov what you need to do to actually make an orchestra sing. It's complete technical mastery."
Respighi knew that he was throwing everything at these pieces – after completing Roman Festivals, he wrote, "I have achieved the maximum of orchestral sonority and colour, and with the present constitution of the orchestra it is impossible to achieve more."
Wilson agrees with Respighi's assessment. "I can see why he would struggle to get more notes on the page!"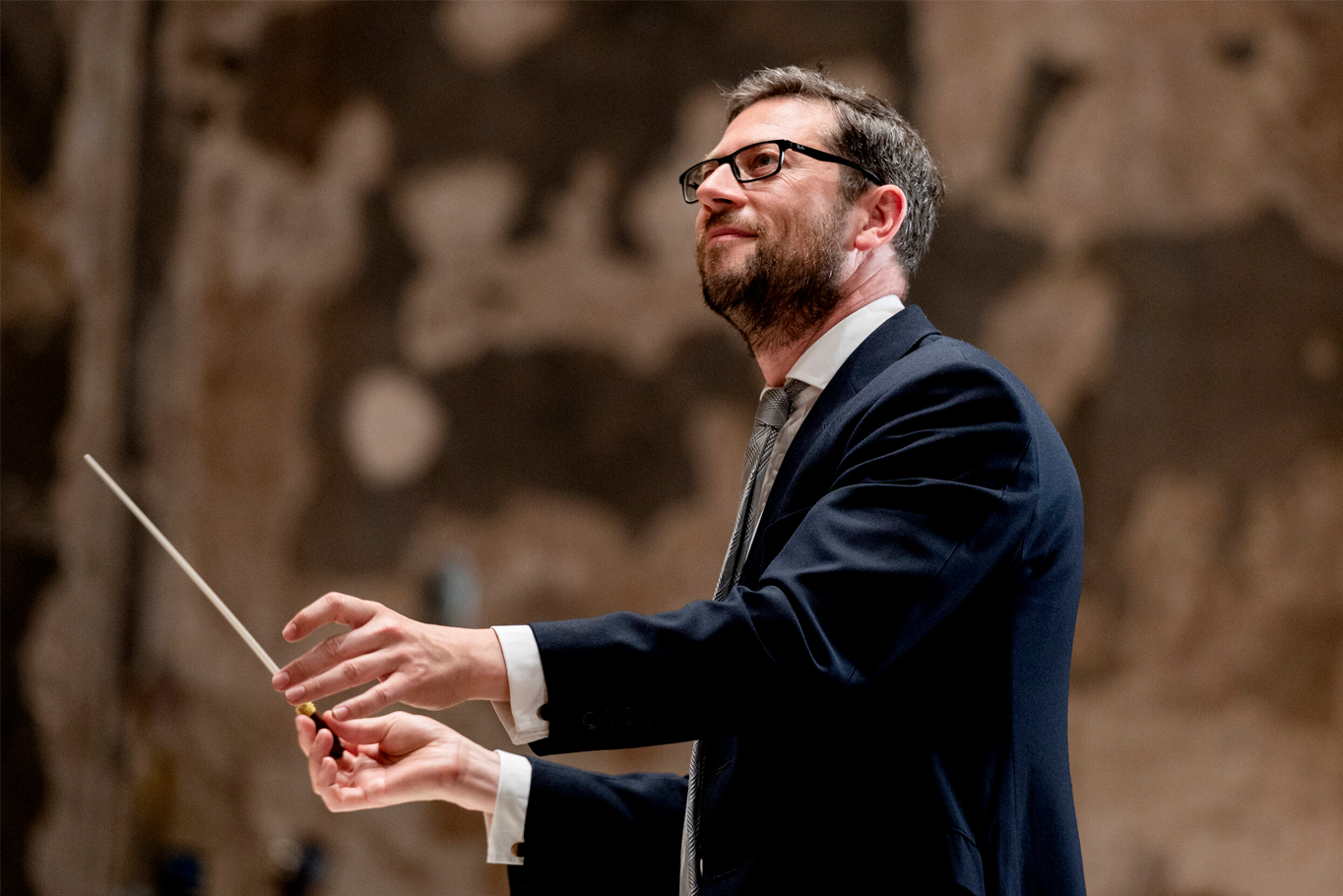 "They are written with such skill," he continues. "He is such a clever orchestrator, and they are really concise pieces, crammed full of great ideas – and of course, written on such a huge canvas that he could always make it sound like a million dollars.
"But they are more than mere flashy showpieces for orchestra – there is a personality that sounds like Respighi. There's a sound, and there's a layout, his harmonic fingerprints are all the way through them."
Wilson also takes great pains to ensure that the subtleties of these work come through in his readings of them, not just the bombast and scale.
"My approach to those pieces is very much led by detail," he says. "[And] there's so much detail to be had. If Respighi took the trouble to write it all in, we've got to get it all out."
For all his focus on the minutiae, Wilson never loses sight of what it means to be a musician, and to perform for an audience.
"To get a chance to play these pieces for the public is always a privilege," says Wilson. "I don't say that lightly. Ultimately the only things that matter are the composer and the audience.
"Is there anything more thrilling than hearing over a hundred people make music as one? For me, the sound of a great orchestra playing great music is the most remarkable achievement of mankind.
"And to share that in a room, to be pinned to the back of your seat by this great symphonic achievement… The sound of the orchestra – and Sydney is a great orchestra – is my deepest need as a musician. And I always say to people who have never been to a concert, just come and listen to the noise that it makes."