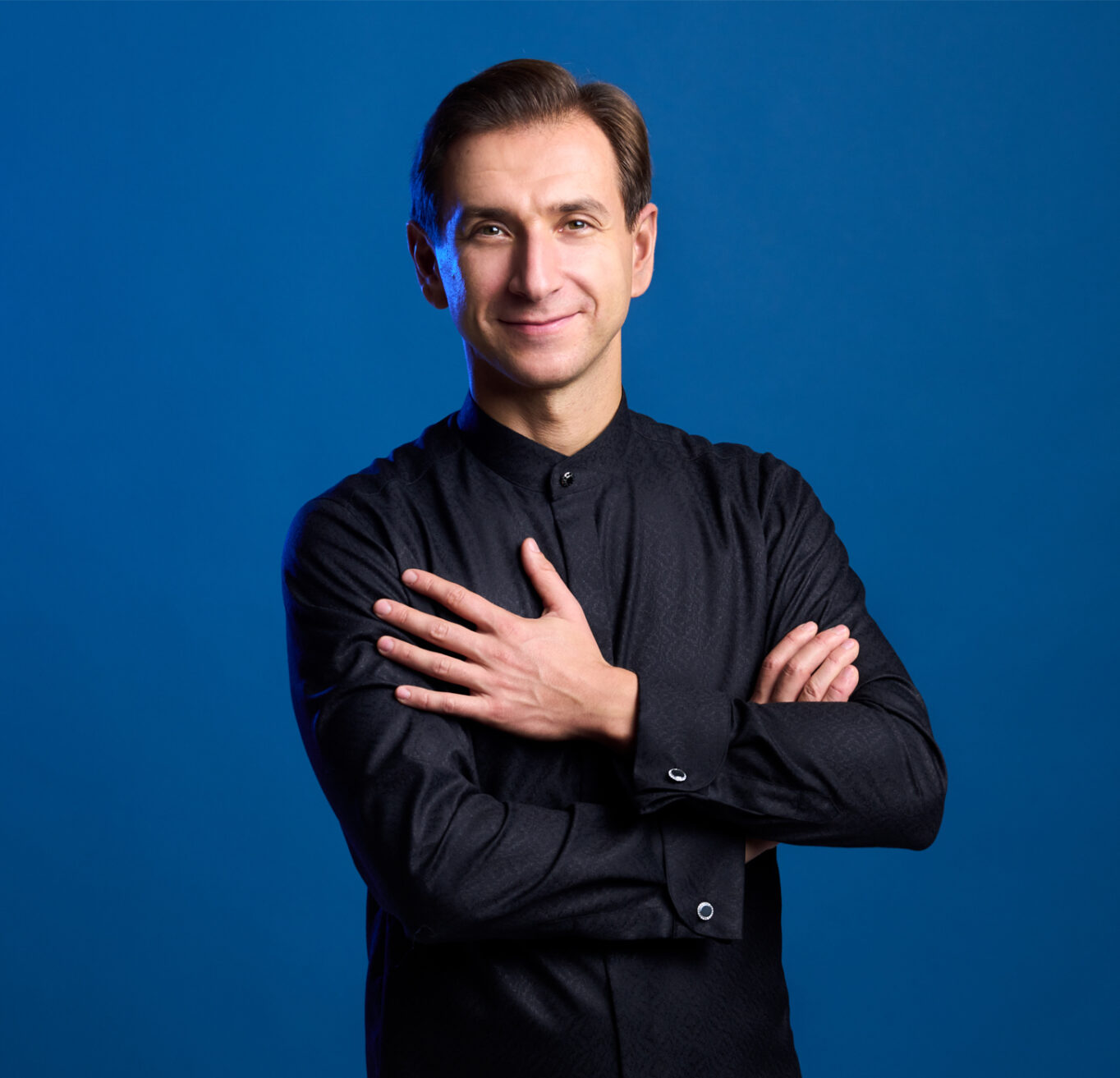 Meet Mihhail Gerts
24 February, 2023
The Estonian conductor, who makes his debut in Sydney next month, grew up surrounded by music and spent a decade working in repertory theatre and ballet – the ideal preparation for life as a traveling conductor.
By Hugh Robertson
Acclaimed Estonian conductor Mihhail Gerts will make his Australian debut in March, leading the Sydney Symphony Orchestra in Pictures at an Exhibition.
A debut with a new orchestra is always an exciting challenge for a conductor, and musicians around the world dream of one day performing in the Sydney Opera House. But for Gerts, his trip to Australia is a significant personal moment as well as a professional milestone.
"Australia is a very meaningful country for Estonia, because a lot of Estonian refugees during the Second World War finally found their new home in in Australia," explains Gerts over video, from his home in Berlin. "There still is an Estonian community, and culturally it was a very important part of the world where Estonia's culture, Estonia's language carried over."
The small Baltic country – about half the size of Tasmania, with a population of just 1.35 million – has a rich musical heritage closely intertwined with its national identity. A famous 12th-century book of Scandinavian history, Saxo Grammaticus' Gesta Danorum, contains descriptions of Estonian warriors who sang at night while waiting for an epic battle, and much of the country's ancient history was passed down through epic poetry both spoken and sung, known as regilaul.
Estonia's modern identity is also closely tied to music, and especially to singing and choral music: in the 1850s, a period known as the Estonian Age of Awakening saw a national and political consciousness emerge, with the establishment of song festivals (laulupidu) an integral part of that. Music also played a huge role in the country's endurance of and eventual break away from the Soviet Union, helping keep alive local customs and cultural identity.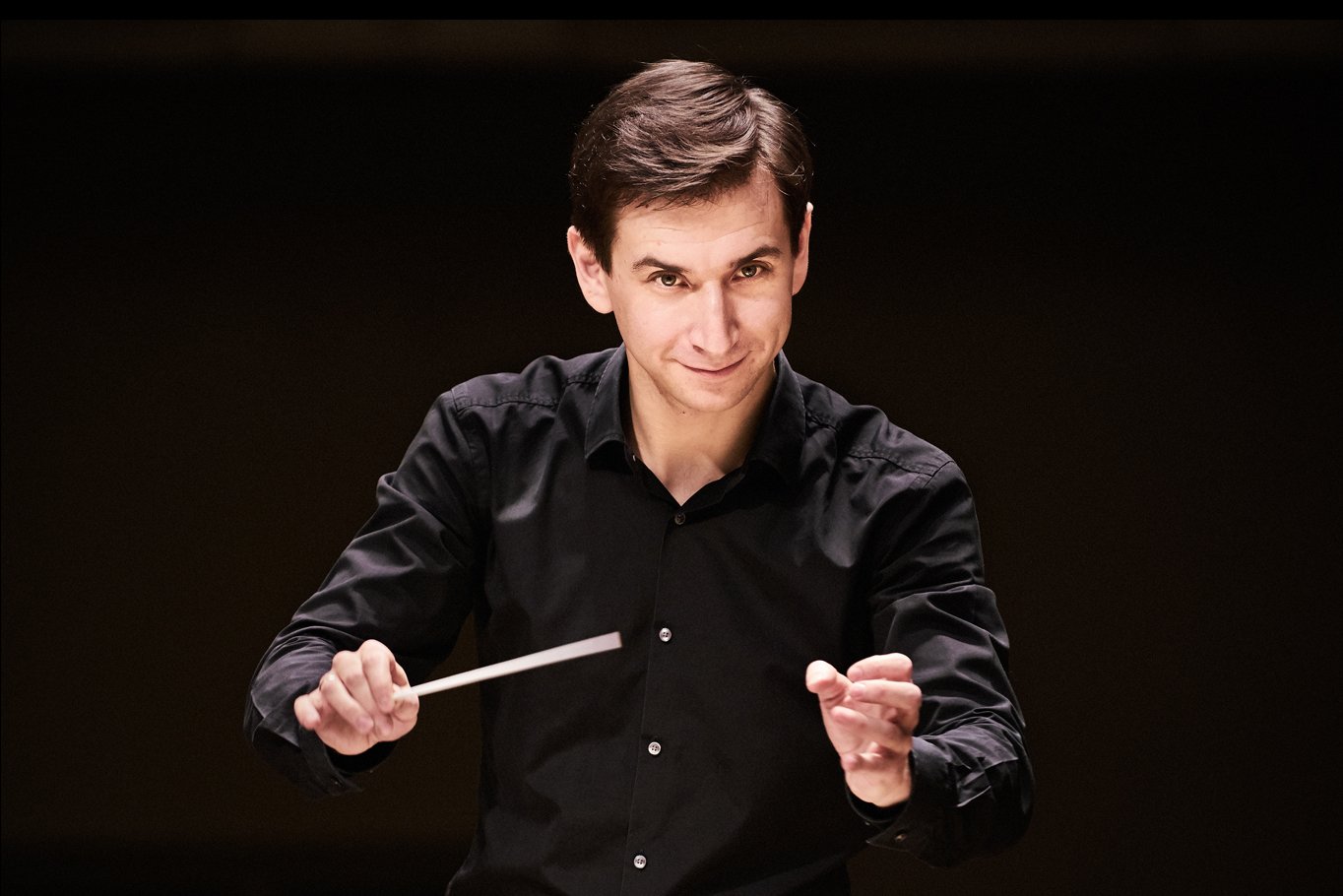 Gerts is undoubtedly a product of his country's rich cultural heritage. The child of musicians, he says he "grew up in an opera theatre" in Tartu, the country's second-largest city and its intellectual capital, home to Estonia's oldest university, founded in 1632.
Music, and opera especially, were inescapable in the Gerts household – not that Mihhail tried to escape. "I spent the whole time in the theatre," he recalls, "and of course the discussion is in the family very much about music, very much about performing, about opera and about phrasing and all the subtleties of opera house."
Recognising his musical gifts, his family enrolled him in a music high school where he studied piano, and later choir conducting, immersing himself in that most Estonian of genres. "Choir singing is part of the national conscience of Estonia," says Gerts. "There are really multiple choirs in every school, not just the music school."
Success in this field came almost immediately, Gerts' first professional conducting job was with the famous Estonian National Male Choir, which led soon after to a role with the Estonian National Opera working with Arvo Volmer, well-known to Australian audiences as the Chief Conductor of the Adelaide Symphony Orchestra from 2004-2013.
That was a formative experience. The Estonian National Opera is a repertory company, with productions that run for years at a time but are very rarely rehearsed. For a conductor, that means needing to be able to jump in at moment's notice, and a good amount of real-time problem solving.
"It is very demanding for your technical skill," says Gerts. "You need to hold the performance together, no matter what – new singers, or somebody new in the orchestra. And this was my working routine for ten years, taking over productions with practically no rehearsal time."
Eventually, after a decade of day-in, day-out work at the National Opera, Gerts realised that his next step as a conductor had to be to throw himself into the repertoire of a symphony orchestra. "And this is what I've been doing ever since," says Gerts with a laugh. "The repertoire is so vast that it will never end."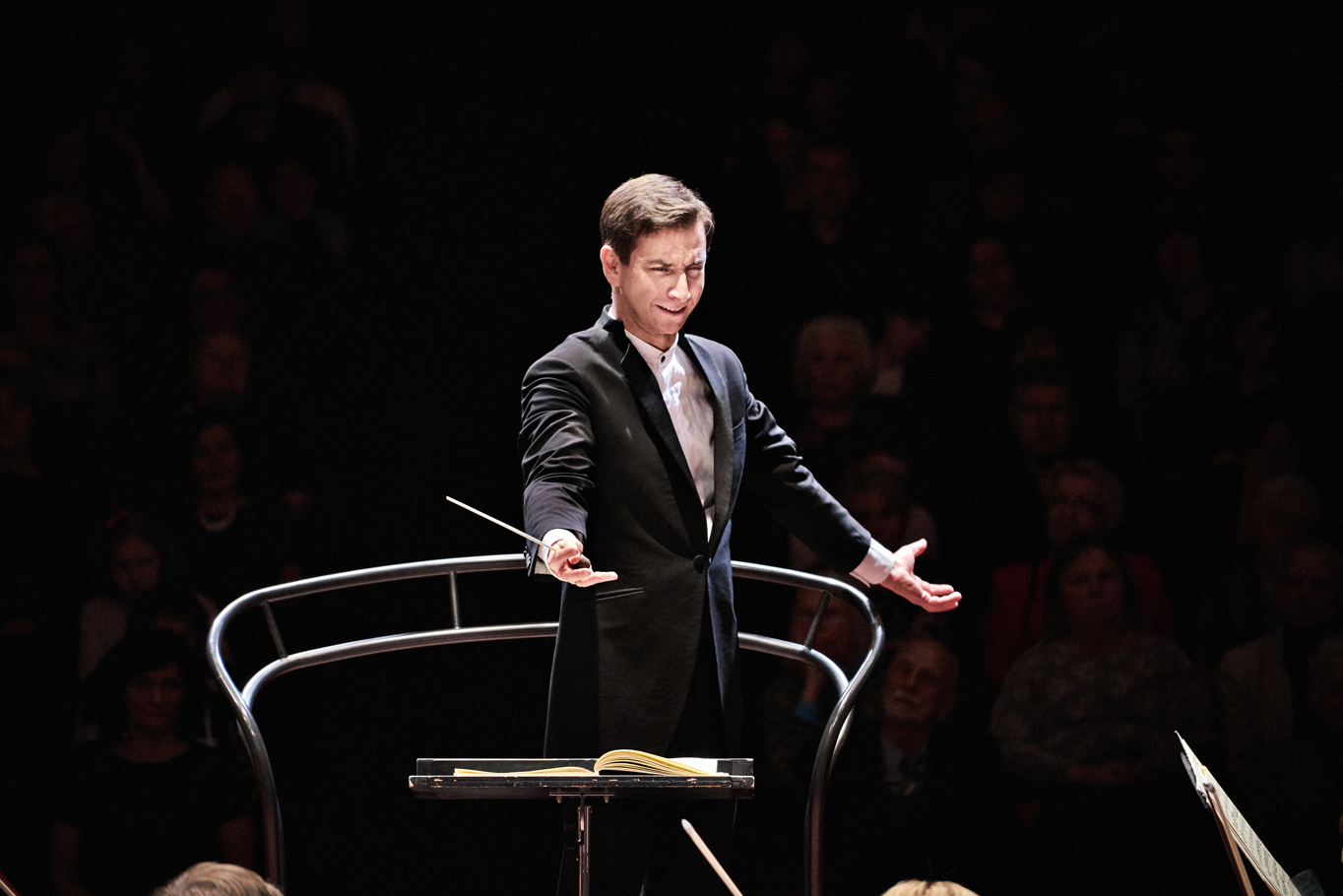 For his Australian debut, Gerts will be conducting a program rich in colour and orchestral flourishes. The concert opens with the world premiere of a new work by Australian composer Miriama Young, commissioned as part of the Sydney Symphony's 50 Fanfares commissioning project, followed by Saint-Saëns' Second Piano Concerto performed by rising star pianist Marie-Ange Nguci, and finally Mussorgsky's Pictures at an Exhibition, in the iconic orchestration by Maurice Ravel.
"It is a wonderful program," says Gerts, his enthusiasm bursting forth. "Saint-Saëns is a fantastic composer; he was really a giant. And Pictures at an Exhibition gives me goose bumps. I feel the way Mussorgsky felt when he observed the pictures. And I'm sure that will transmit itself to the audience."
The Saint-Saëns concerto is a fascinating work. Written in less than three weeks, after Saint-Saens received a last-minute invitation to perform with the famous Russian conductor Anton Rubinstein, it cycles through many different styles and moods very quickly – a famous quip from its premiere was that it "begins with Bach and ends with Offenbach."
For Gerts, however, it absolutely is not a work of pastiche or imitation.
"It is a very emotional work," he says, "but underneath those emotions there is there is a tremendous composer's skill. [Saint-Saëns demonstrates his] skill in the most essential disciplines in composing. Like counterpoint – it starts a little bit like a Bach organ prelude – [and] all those techniques which a composer is learning on his or her process to become an accomplished composer. And Saint-Saëns has mastered those tools to an extreme point."
"But we never feel that it's a dry exercise," Gerts continues. "It is loaded with a lot of emotion. Sometimes big phrases and big thoughts, but also solemn and subtle composing techniques. So there are those extremes: it is very emotional and very dramatic, but at the same time it is very light, and enjoying life, enjoying lightness, the sun, the warmth and a fierce energy. This is this is the Saint-Saëns, the essence of Saint-Saëns for me: sorrow, joy and those contrasts."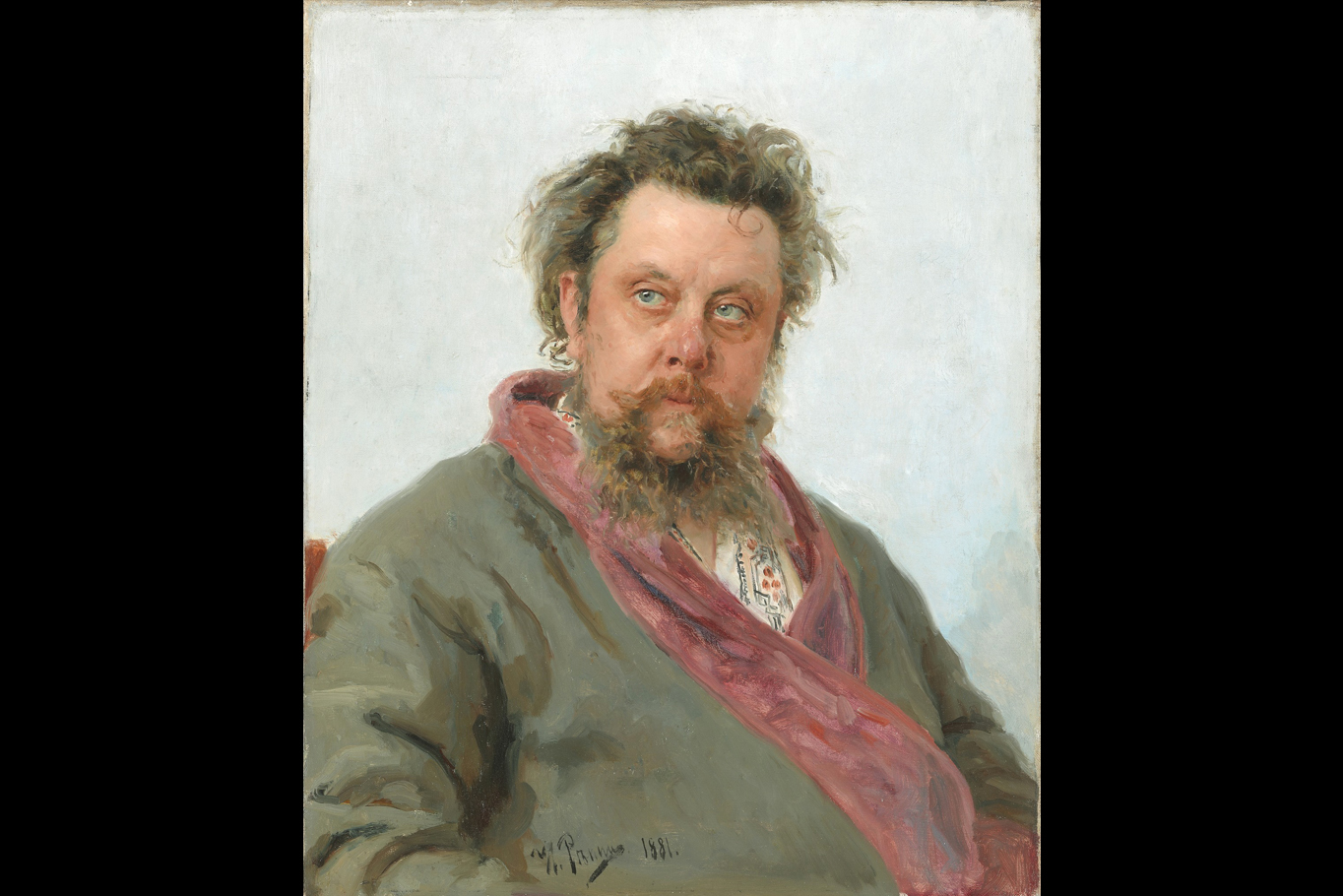 'Contrasts' is a good word to keep in mind when thinking about Pictures at an Exhibition. Mussorgsky – wild, hairy, slowly dying from alcoholism even as he composed some of his greatest works – wrote a piano suite inspired by the paintings of his friend Victor Hartmann, a tour de force of great character and intensity. Nearly fifty years later, Ravel – immaculately dressed, reserved, "a dandy" as described by pianist Cédric Tiberghien – took those piano pieces and transformed them into an extraordinary orchestral work, using all of his skill to conjure forth dazzling colours and rich, enveloping sound.
It's a dichotomy not lost on Gerts.
"I find it so fascinating," he says. "When playing the piano pieces, I can feel how Mussorgsky felt when he was gazing at the pictures. And some of those pictures are still accessible to us, which boosts our imagination – and it did boost the imagination of Ravel."
"This is what I find fascinating. Looking at those piano pieces, Ravel heard an orchestra. He heard the colours, he heard how it could sound, how it's meant to sound. And we can feel on our own skin those emotions."
Gerts also feels that it speaks volumes of Ravel's character that he put himself so completely at the service of Mussorgsky's music, rather than overwhelming the source material with his own style.
"It makes his personality very sympathetic to me," says Gerts. "Taking a work composed by someone else and giving it the very best you can, the very best of your imagination. And being humble, not about your own ego – 'I have composed the piece!' – no. It is Mussorgsky, and it is still Mussorgsky's Pictures in the Exhibition orchestrated by Ravel."
"Ravel had the humility to put his skill towards serving the music of Mussorgsky. He thought that this music deserved it, that it needed an orchestra. This is what I find very touching."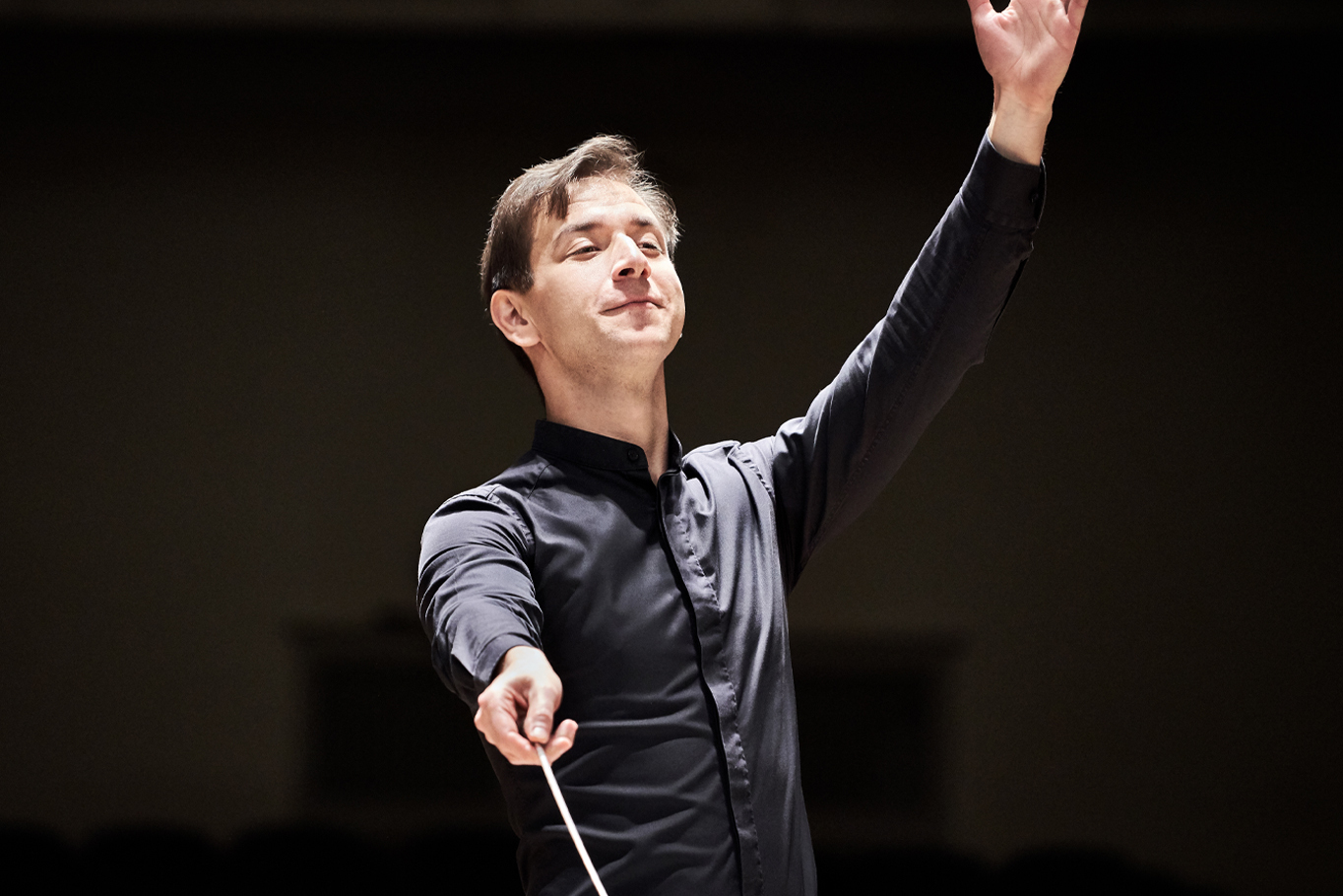 It is perhaps no surprise that Gerts is drawn to Ravel's humility. That word comes up several times as we discuss how he sees the role of a conductor – especially a guest conductor, working with an orchestra for the first time. Gerts acknowledges the challenge, but if there is one thing that his decade working in repertory houses prepared him for it is establishing a rapport with a new group as quickly as possible.
"We have a huge orchestra of about 100 people with their own ideas, with sometimes their own sense of pulse of music," explains Gerts. "We want to unite that; we want to synchronise our heartbeats so that we can all play together. And this is basically what the conductor is doing through his gestures, through his appearance, through his emotions, feelings, uniting all those opinions, giving to a path so that everyone in the orchestra can play to his or her very best, but also being the aligned with everybody else at the very same moment."
"A conductor is the connecting link between all those processes, the audience, the musicians and the score and the composer. But I think the essence is to convey the meaning of the musical score and to find a common understanding of a musical work with the musicians who are in front of you – and to deliver it to the audience."
We can't wait to hear these pieces conveyed by Maestro Gerts, and for the next chapter to be written in the history of Estonian art and culture in Australia.
SEE MIHHAIL GERTS WITH THE SYDNEY SYMPHONY