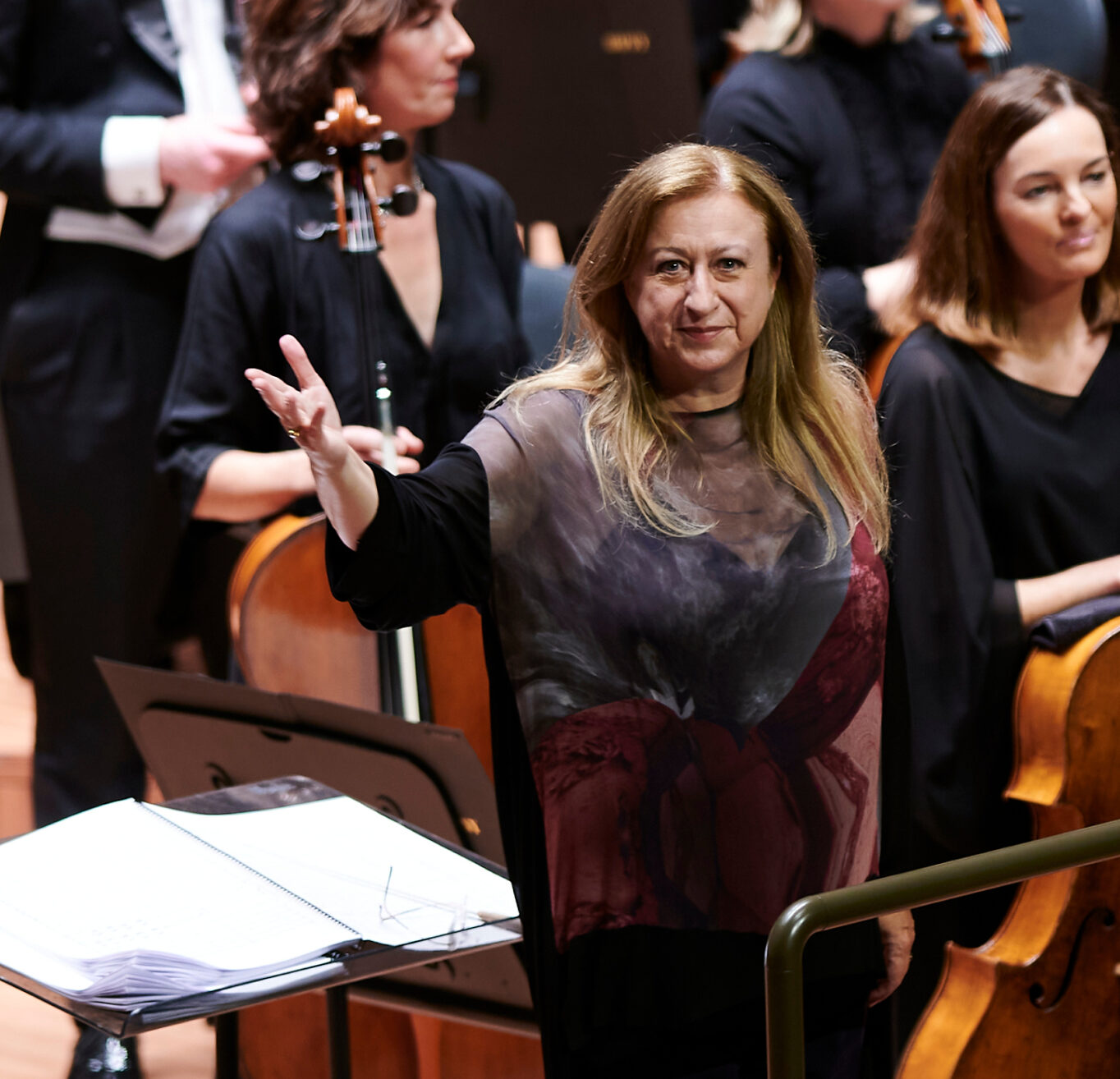 People's Choice Concert with Simone Young
Music that you love best
Simone Young directs these special concerts where audiences can choose the music.

Adult tickets from $49, concessions available
Booking fee of $8.95 may apply
Duration
The concert will conclude at approximately 3.30pm (Thursday) and 9pm (Friday and Saturday).
Pre-Concert
There will be no pre-concert talk prior to this performance commencing.
Program Book
The repertoire for this program will be revealed at the first performance on Thursday 17 November. Make sure you book your tickets to be the first to know!
With People's Choice the Sydney Symphony and Simone Young are throwing open the doors and inviting everyone to enjoy a musical party.
It's a tradition Simone launched in Europe and now it's our city's turn to program the Sydney Symphony with your choice of music from a rich, eclectic, and exciting symphonic mix from across the ages including music from the world of film and opera. You can choose from Simone's hand-picked categories featuring rich masterpieces from the greatest composers or nominate your own personal favourite!
Simone will guide all of us through the winners as they're performed in a concert sure to be overflowing with wonderful surprises.
You can vote for your favourites now and secure your seats for this unique experience. Popular, inspired and intoxicating… let the celebrations begin!

PROGRAM
Voting has now closed! The program for this concert will be revealed on the day.

ARTISTS
SIMONE YOUNG conductor
SAFETY IS OUR PRIORITY
The Sydney Symphony will continue to apply NSW Public Health Orders related to live performance venues. New conditions of entry for all venues and performances may apply.