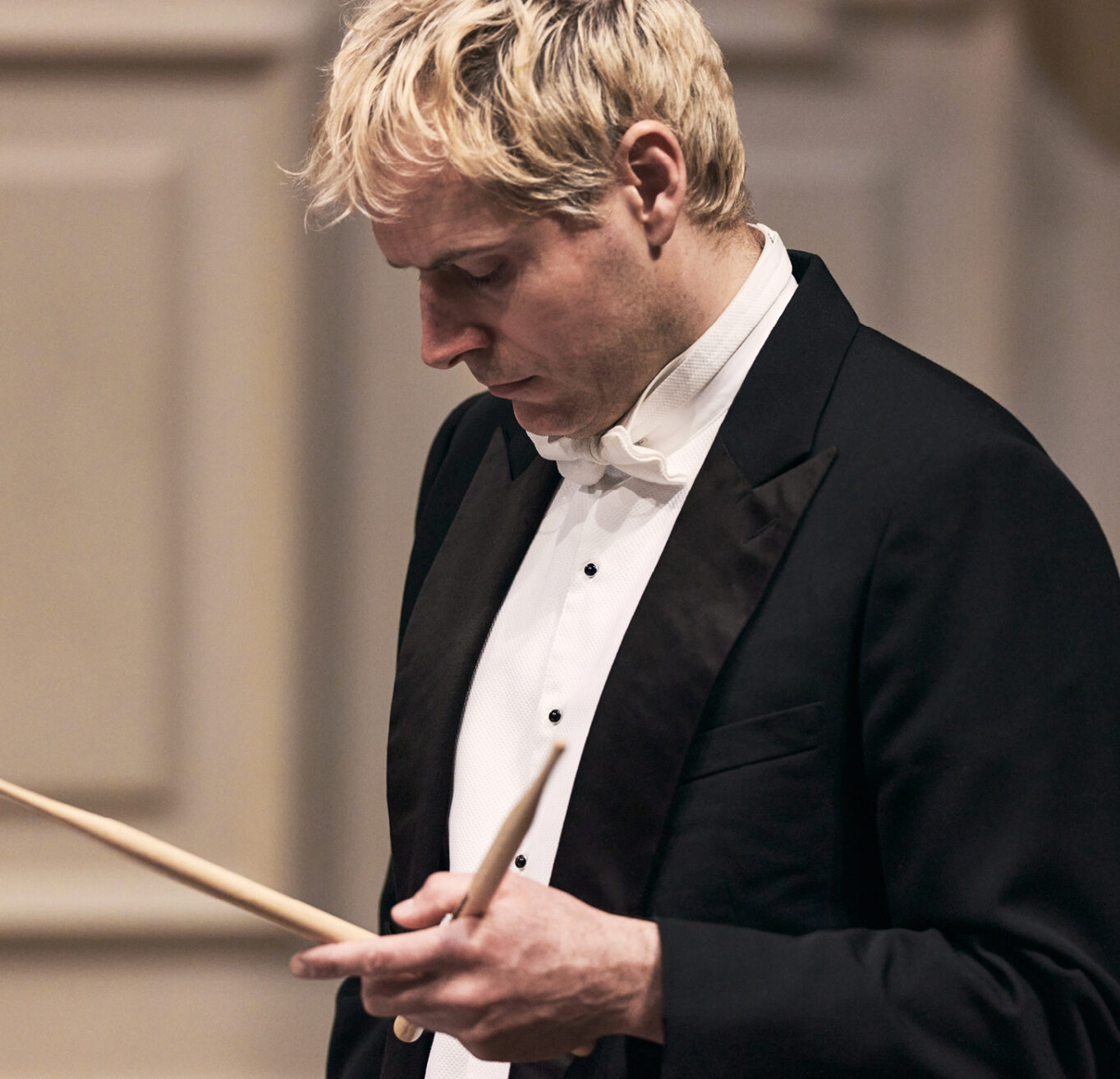 Takemitsu & Shostakovich
Powerful Movements
It's a powerful contrast of the serene and the dramatic in these masterpieces by Takemitsu and Shostakovich.

Duration
The concert will conclude at approximately 7pm.
Your Guide To Music
This concert will be hosted by Genevieve Lang, who shall expertly guide your listening experience.
Program Book
Behind every great piece is a great story. Have a read through the program book to get all the details.
"It was named the 'rain tree', for its abundant foliage continued to let fall rain drops from the previous night's shower until the following midday."
For Toru Takemitsu, it was this passage from a Kenzaburo Oe novel that served as inspiration. The words come alive with the music as marimbas and vibraphone create the feeling of hundreds and thousands of falling raindrops.
The wistful voice of the double bass resonates deeply in the Henry Eccles (1670-1742) Sonata in G, arranged by the Sydney Symphony's own David Campbell.
Shostakovich's music beats with an undeniable power and drama, and his String Quartet No.3 possesses a raw magnetism and often unexpected playfulness that is both striking and riveting.
PROGRAM
TAKEMITSU Rain Tree
H ECCLES arr. CAMPBELL Sonata in G Minor
SHOSTAKOVICH String Quartet No.3
ARTISTS
SYDNEY SYMPHONY ORCHESTRA MUSICIANS
Kristy Conrau, Timothy Constable, Lerida Delbridge, Emma Jezek, Rebecca Lagos, Jaan Pallandi, Mark Robinson, Anna Skálová, Justin Williams
Please note that the Henry Eccles Sonata in G Minor has been included in place of the previously advertised work by Timothy Constable.
SAFETY IS OUR PRIORITY
The Sydney Symphony will continue to apply NSW Public Health Orders related to live performance venues. New conditions of entry for all venues and performances may apply.