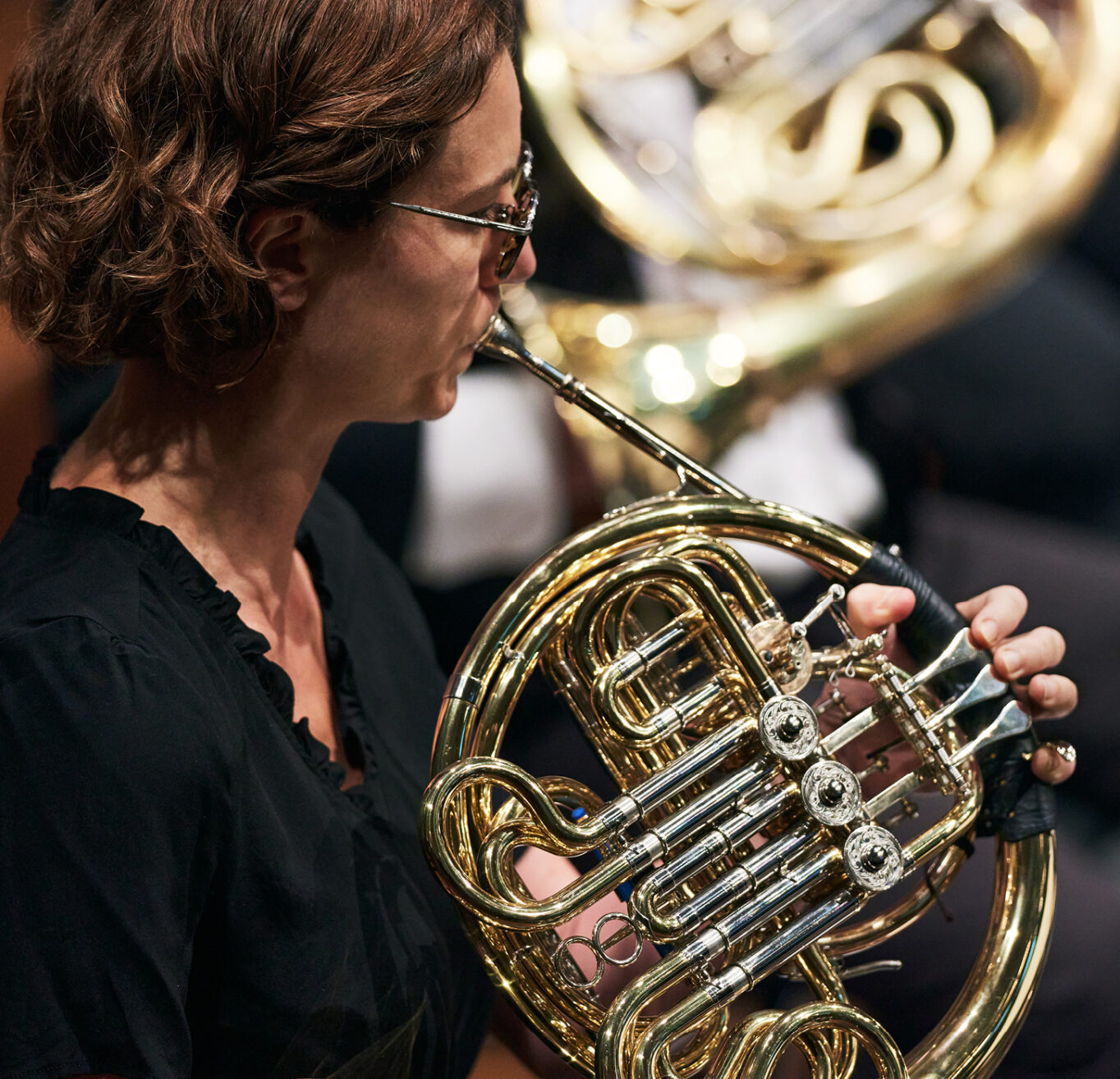 Beethoven & Mozart
Joyful Impressions
Two joyful chamber pieces. Two of the great classical composers.
Duration
This concert will conclude at approximately 7pm.
Your Guide To Music
This concert will be hosted by Genevieve Lang, who shall expertly guide your listening experience.
Program
Behind every great piece is a great story. Have a read through the program book to get all the details.
While we don't know for whom Beethoven wrote his Sextet for Horns and String Quartet, it's clear he had two masterful horn players in mind.
The work is a perfect platform for our musicians as they meet the challenge of this energetic and exuberant music.
Mozart's Clarinet Quintet, while more tranquil, is equally uplifting. One of the first influential pieces to feature the then still-new clarinet, this music has an exuberance and extraordinary emotional depth that is pure musical delight.
PROGRAM
BEETHOVEN Sextet for Horns and String Quartet
MOZART Clarinet Quintet
ARTISTS
SYDNEY SYMPHONY ORCHESTRA MUSICIANS
Francesco Celata, Euan Harvey, Jane Hazelwood, Emily Long, Justine Marsden, Marina Marsden, Marnie Sebire, Adrian Wallis, Fiona Ziegler, Léone Ziegler
SAFETY IS OUR PRIORITY
The Sydney Symphony will continue to apply NSW Public Health Orders related to live performance venues. New conditions of entry for all venues and performances may apply.