People's Choice – And the winners are…
21 November, 2022
The people have spoken!
Last weekend we held our first-ever People's Choice concerts, hosted by ABC Classic presenter (and long-time Orchestra guest musician) Genevieve Lang.
In a first for the Sydney Symphony, Chief Conductor Simone Young put together a shortlist of works to choose from, and then over the course of several weeks we gave it over to you to vote for your favourites.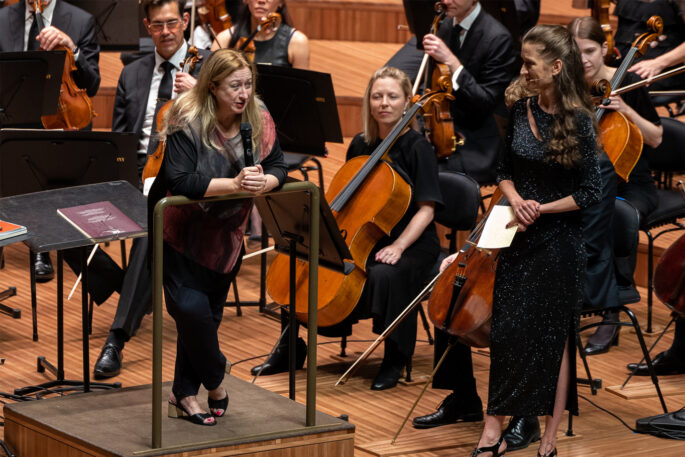 The final program was kept secret until the day of the first concert, but there were six categories to vote in – From the ABC's Classic 100, The Great Composers, Music from the Opera, Music by Australian Composers, Musical Discoveries and Music by English Composers – each represented by some of the greatest music ever written.
And the winners were…
Ludwig van Beethoven: Symphony No.5 in C minor, Op.67 – i. Allegro con brio
Wolfgang Amadeus Mozart: The Marriage of Figaro – Overture
Johann Sebastian Bach arr. Webern: Ricercar à 6 from The Musical Offering, BWV1079
John Adams: The Chairman Dances (Foxtrot for Orchestra)
Edward Elgar: Nimrod from the Enigma Variations
Benjamin Britten: Moonlight and Storm from the Four Sea Interludes from Peter Grimes
Pyotr Ilyich Tchaikovsky: Waltz of the Flowers from The Nutcracker, Op.71
Elena Kats-Chernin: Dance of the Paper Umbrellas
Peter Sculthorpe: Sun Music II
Peggy Glanville-Hicks: Gymnopedie No.1
Beethoven (arr. strings): String Quartet No.13, Op.130 – v. Cavatina
Richard Strauss: Moonlight Music from Capriccio, Op.85
Richard Wagner: Ride of the Valkyries from Die Walküre
(Encore) Pietro Mascagni: Intermezzo from Cavalleria rusticana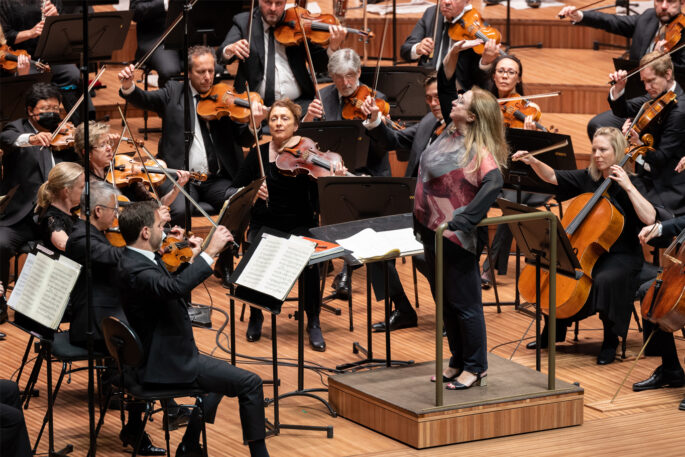 The idea of a people's choice concert came directly from Simone Young, who began this tradition when she was the head of both Hamburg State Opera and the Philharmonic State Orchestra Hamburg. That dual position gave her the opportunity to experiment with ways of presenting concerts, and thought it was the perfect way to celebrate her first year as our Chief Conductor.
We hope you enjoyed the performance as much as we did!
Upcoming concerts featuring our Chief Conductor, Simone Young